Like our Popup Test and want to offer it to your clients? It's easy, can be hosted on our server or yours and capable of testing the most popular browsers across any platform.
$5,000 / year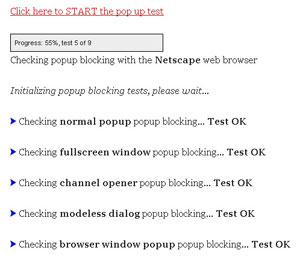 Initial install and customization starts at $1,200 (one time fee)
Expert support and technology upgrades included
Up and running in minutes
Measures both basic and advanced browser capabilities
Includes hosted reporting services option
Popup Test Reporting Services
All PopupCheck.com licensed applications include access detailed reports when hosted on our servers. Local reporting options are also available for easy and secure offline analytics. Inquire about our Additional Data Collection services.
For details, leave your contact information below and a representative will contact you.